Jisulife Handheld Fan Pro1S: The Ultimate Cooling Companion for Summer
In the scorching summer heat, staying cool and comfortable is a top priority for many of us. Whether you're commuting to work, enjoying outdoor activities, or simply relaxing at home, having a reliable and efficient handheld fan can make all the difference. One such device that has been garnering attention is the Jisulife Handheld Fan Pro1 S. In this blog post, we will explore the features and benefits of this innovative cooling companion that aims to keep you refreshed wherever you go.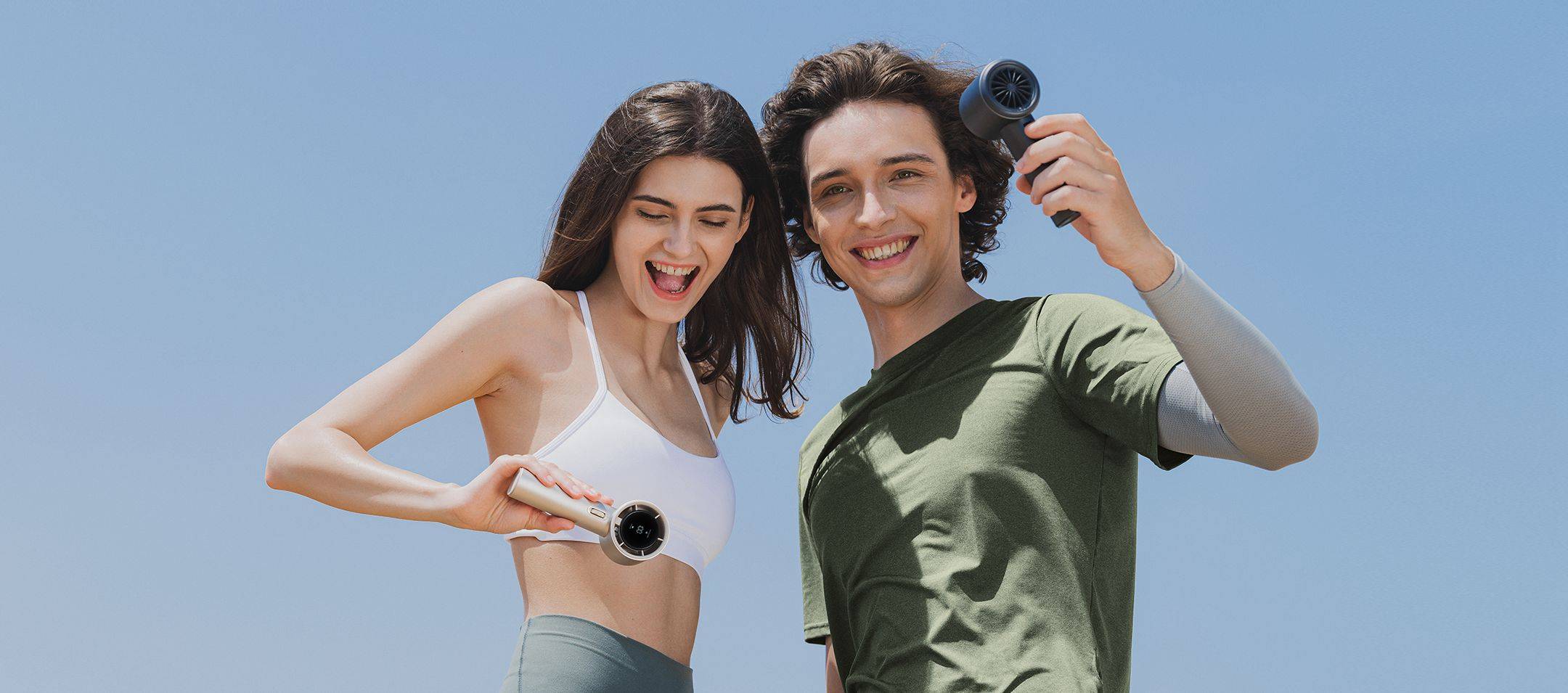 Wind Speed · Electric Switch
Cool Down by 20°C in 0.5s
Experience rapid cooling with the Handheld Fan Pro1 S! Whether you're outdoors under the scorching sun or feeling the heat indoors, this portable device will provide instant relief. With its powerful yet compact design, the Handheld Fan Pro1 S delivers a refreshing breeze that cools you down in seconds. Its adjustable speed settings allow you to customize the airflow according to your preference, ensuring maximum comfort. Say goodbye to sweaty discomfort and hello to an instant cool-down with the handheld fan, your go-to companion for beating the heat wherever you go!

Don't let its small size fool you! The Jisulife Handheld Fan Pro1S packs a punch when it comes to airflow. Equipped with a powerful motor, this fan delivers a steady stream of cool air to keep you cool during those hot summer days. Moreover, it features 100 adjustable airflow settings, allowing you to customize the intensity of the breeze according to your preference. Whether you need a gentle breeze or a stronger gust of air, the Pro1S has got you covere.

Aluminum Alloy Aesthetics
Round Body, Excellent Hand Feeling
Using Handheld Fan Pro1 S provides a delightful sensation in the palm of your hand. As you grip the compact device, the smooth aluminum alloy surface offers a cool and comfortable touch. With a gentle press of a button, the turbine blades start whirling, releasing a refreshing breeze. The airflow cascades over your fingers, creating a soothing sensation as the fan glides effortlessly through the air. The ergonomic design allows for a firm yet comfortable grip, ensuring a seamless and enjoyable experience.

15 Hours Long Battery Life
One of the standout features of the Jisulife Handheld Fan Pro1 S is its impressive battery life. With a built-in 2500mAh rechargeable battery, this fan can run for up to 15 hours on a single charge, ensuring that you stay cool throughout the day. The USB charging port makes it convenient to recharge the fan using a power bank, laptop, or wall adapter. Say goodbye to the hassle of constantly replacing batteries and enjoy uninterrupted cooling whenever you need it.
Your Daily Routine with Handheld Fan Pro1 S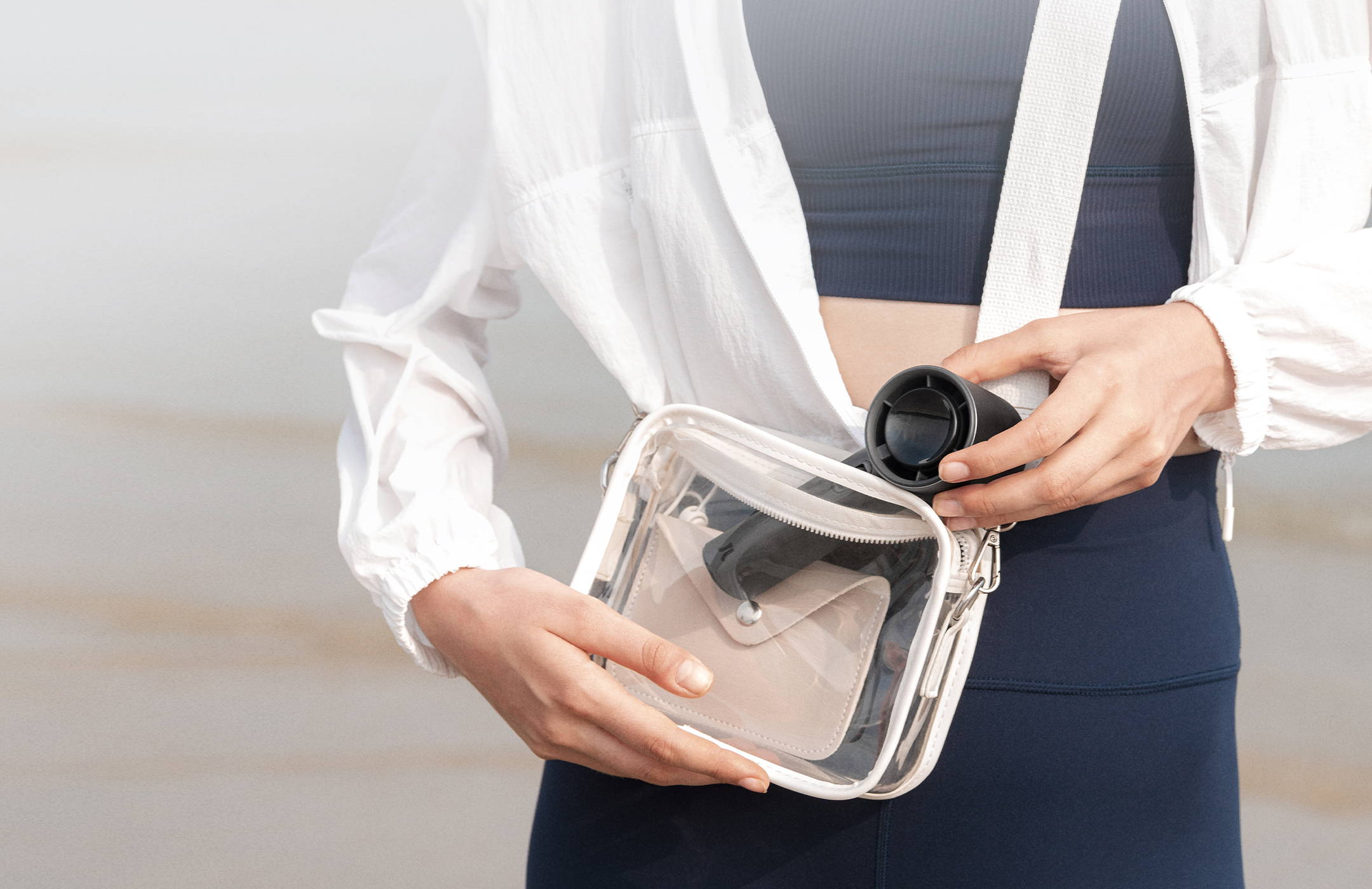 Compact and Portable Design:
One of the standout features of the Jisulife Handheld Fan Pro1s is its compact and lightweight design. It fits perfectly in the palm of your hand, making it easy to carry around in your bag or pocket. Whether you're commuting, attending outdoor events, or simply relaxing at home, this fan will always be within reach when you need it the most. The portable design ensures you can enjoy a refreshing breeze anytime, anywhere.
Quiet Operation:
Unlike some handheld fans that produce loud and distracting noise, the Jisulife Handheld Fan Pro1S operates quietly, allowing you to enjoy its cooling effects without any disturbances. Whether you're working, studying, or sleeping, this fan's noiseless operation ensures a peaceful environment.
Versatile Usage:
The Jisulife Handheld Fan Pro1S is not limited to personal use only. Its versatility allows it to be used in various scenarios. Whether you're attending outdoor events, traveling, or even exercising, this fan will be your faithful cooling companion. Additionally, it can also serve as a desk fan or a makeshift air circulator, enhancing the airflow in your immediate surroundings.
What's Included in Handheld Fan Pro1 S?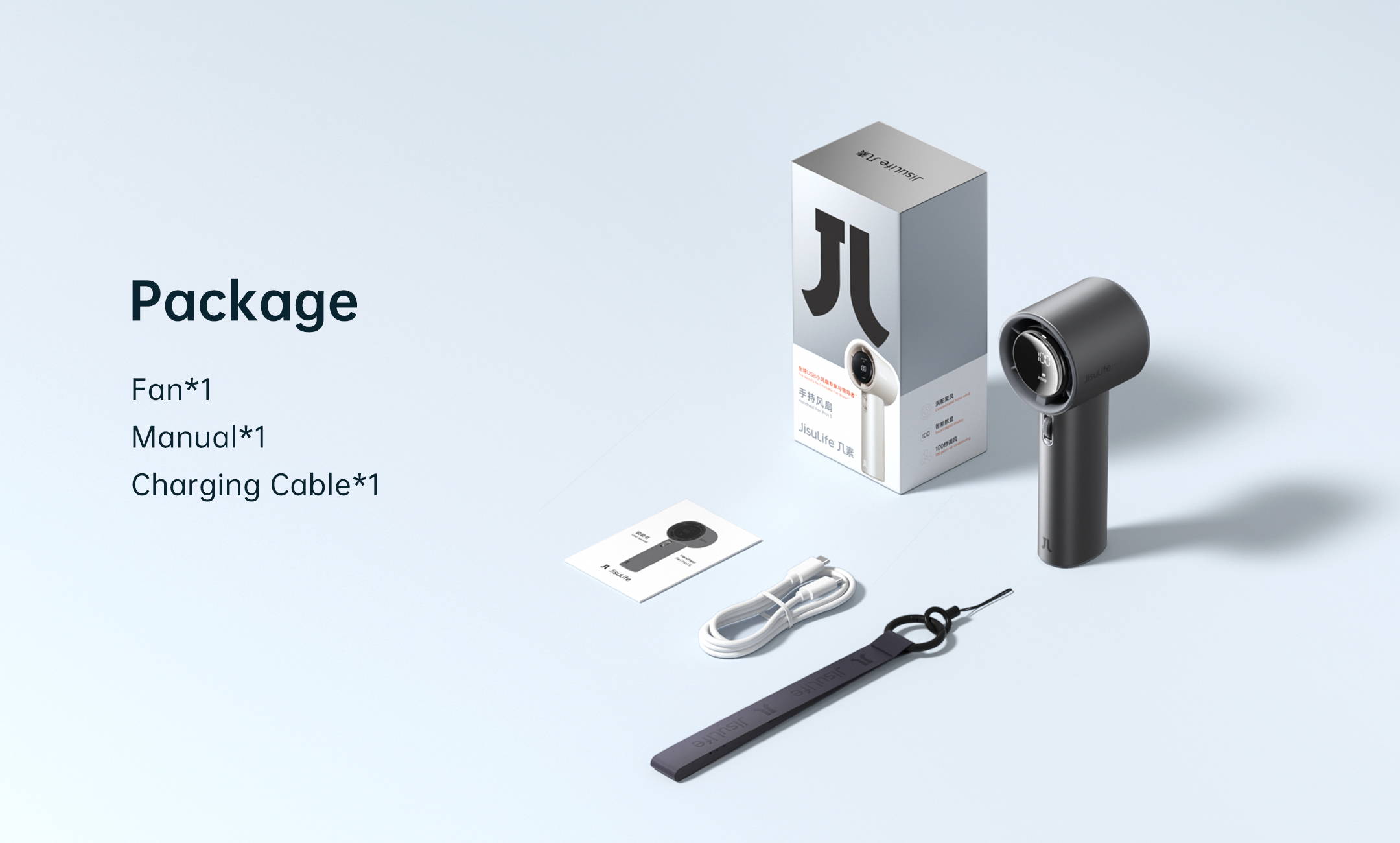 Fan*1

Smaller than a mobile phone, as light as 256g, carry it anytime, anywhere.

Manual*1

Your thoughtful use butler.

Charging Cable*1

1.5h flash charge