[JISULIFE Neck Fan Pro3] Have You Ever Heard of A Bladeless Neck Fan Like This?
Published on July 27, 2023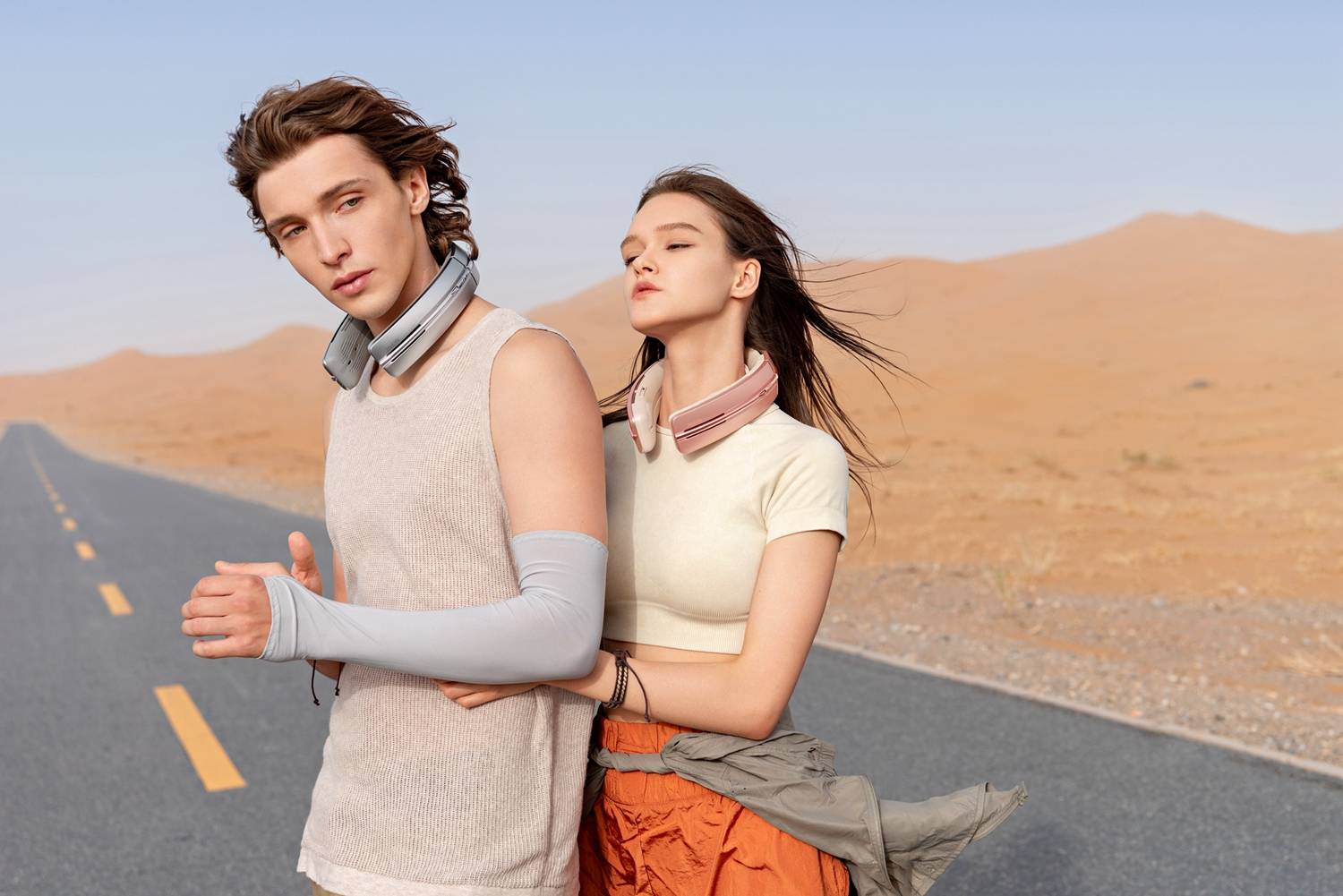 Negative ions, also known as "air vitamins," can be generated in forests, waterfalls, streams, photosynthesis of plants, and the sun's ultraviolet rays. Negative ions have various benefits for the human body, such as purifying the blood, activating cells, boosting the immune system, regulating the autonomic nervous system, as well as alleviating insomnia, headaches, anxiety, and preventing arteriosclerosis. So, when they are integrated into the portable neck fans we carry, what kind of vitality and brilliance will they bring?
Embracing the Power of Technology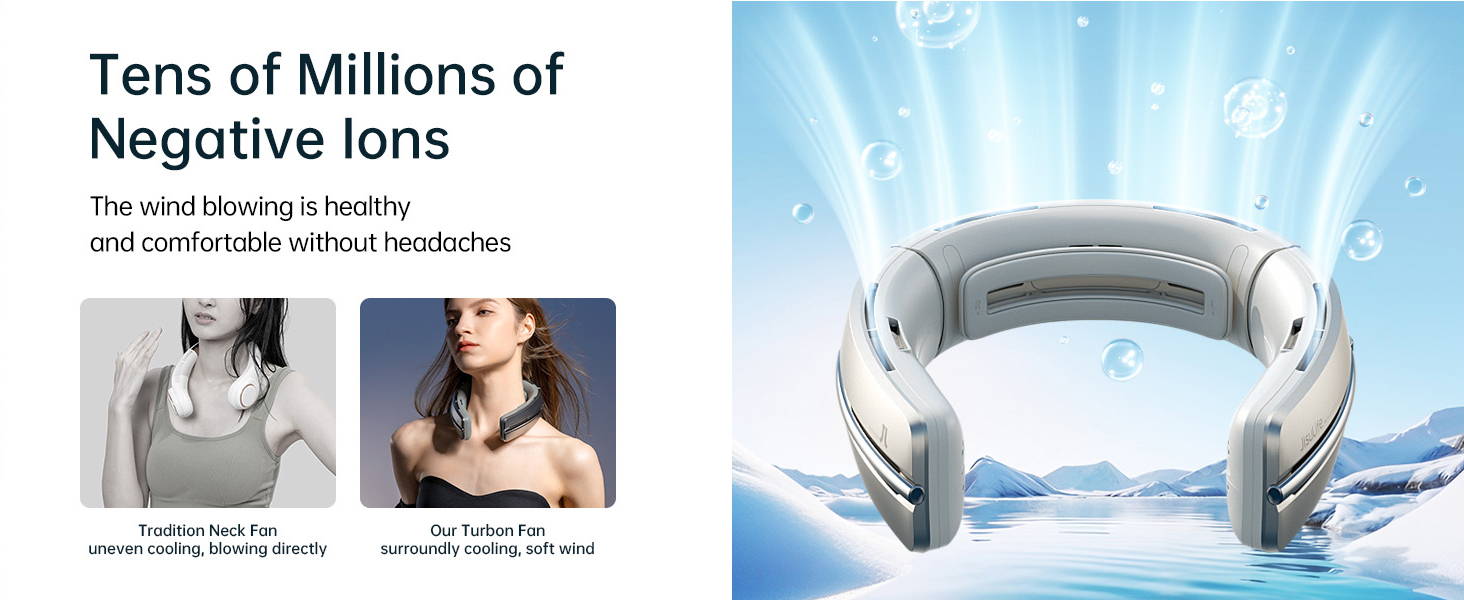 The latest neck-hanging fan introduced by Jisulife is called the "Million-Level Air Ion Neck Fan." This product was developed and designed by multiple research and development members over three years, with a focus on creating a technological, stylish, and healthy mobile air oxygen bar exclusively for you.
Improved Air Quality: When inhaled negative ions, these ions attach to harmful particles, like dust, pollen, smoke, and allergens, causing them to become heavy and fall to the ground. As a result, negative ions effectively cleanse the air, promoting better indoor and outdoor air quality. This can significantly benefit those suffering from respiratory conditions, such as asthma or allergies, and contribute to a more comfortable living environment.

Enhanced Respiratory Health: The presence of negative ions in the air can lead to improved lung function and respiratory health. Studies have shown that negative ions can help to open up the airways and reduce airway resistance, making it easier for individuals to breathe. This effect is particularly valuable for individuals with respiratory issues like chronic bronchitis or chronic obstructive pulmonary disease (COPD). Breathing in negative ions regularly can alleviate symptoms and enhance overall lung capacity.

Increased Energy and Vitality: One of the most noticeable benefits of negative ions is their ability to boost energy levels and invigorate the body. When negative ions enter our bloodstream, they increase the production of serotonin – a neurotransmitter responsible for mood regulation and overall well-being. Higher serotonin levels lead to reduced stress and anxiety, increased focus, and an overall uplift in energy levels. This surge of vitality can help us feel more rejuvenated, focused, and better equipped to handle the challenges of daily life.

Stress Reduction and Mental Clarity: Negative ions have been shown to help reduce stress levels and promote relaxation by normalizing the production of stress hormones like cortisol. As a result, individuals experience improved mental clarity, enhanced cognitive function, and reduced feelings of anxiety and depression.

Better Sleep Quality: Incorporating negative ions into our daily routines can also lead to better sleep quality. The calming and soothing effects of negative ions can help regulate sleep patterns, allowing individuals to fall asleep more easily and experience deeper, more restorative sleep. This can lead to improved overall health and increased daytime productivity.
So, let's embrace the gift of negative ions!
Ergonomics is the science of designing products to fit the capabilities and limitations of the human body, ensuring optimal comfort and efficiency. When it comes to neck fans, the ergonomic approach focuses on crafting a device that is lightweight, unobtrusive, and comfortable to wear for extended periods. The design aims to distribute weight evenly, preventing strain on the neck and shoulders, Internal and external of our product adjustable at a 15-degree angle, pressure-free and comfortable to wear. Suitable for 99% of neck sizes and everyday use.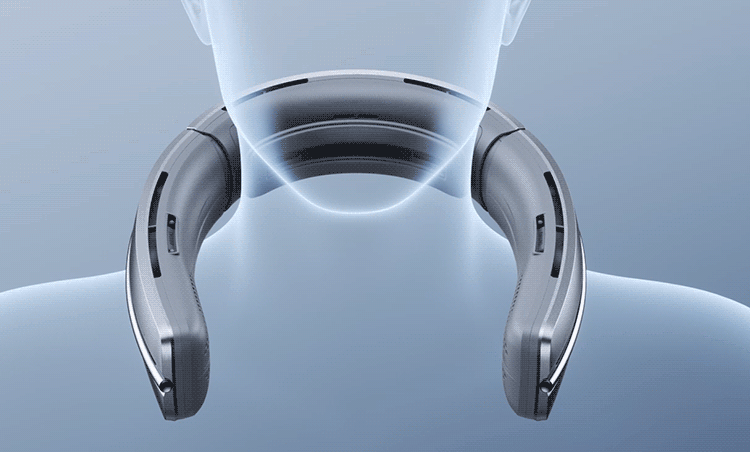 2. Ice-Cooling Breathable Neck Brace
Brace with breathable materials, the neck brace ensures proper ventilation, preventing moisture build-up and keeping the skin dry and comfortable during prolonged wear.
Widened ice-cool breathable silicone pad, bringing you a soft and cool touch, freeing you from the sticky feeling caused by sweating on the back of your neck.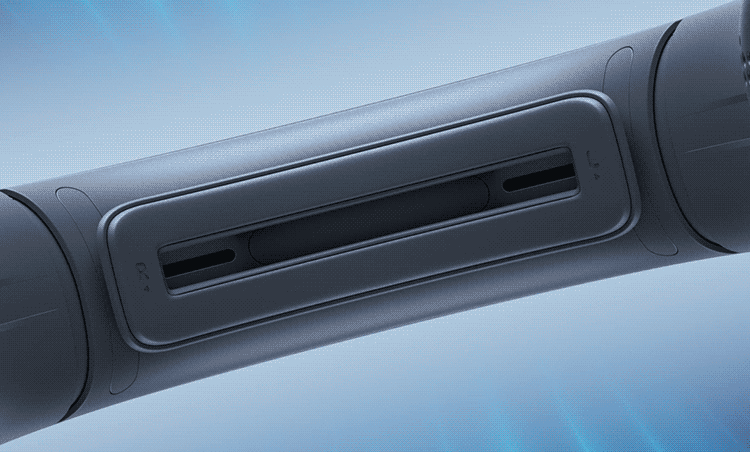 3. 100-Level Adjustment Wheel
The "100-Level Adjustment Wheel" is a versatile and innovative tool designed to provide users with precise control and customization options. Adjust according to your needs to achieve a wind strength that suits you. The numerical value and wind strength change as you slide the scroll wheel. With its robust construction and seamless functionality, the 100-Level Adjustment Wheel proves to be an indispensable asset across a wide range of products, making it a favored choice among professionals and hobbyists alike. Embracing technological advancement, this remarkable tool paves the way for enhanced performance and enhanced user experience.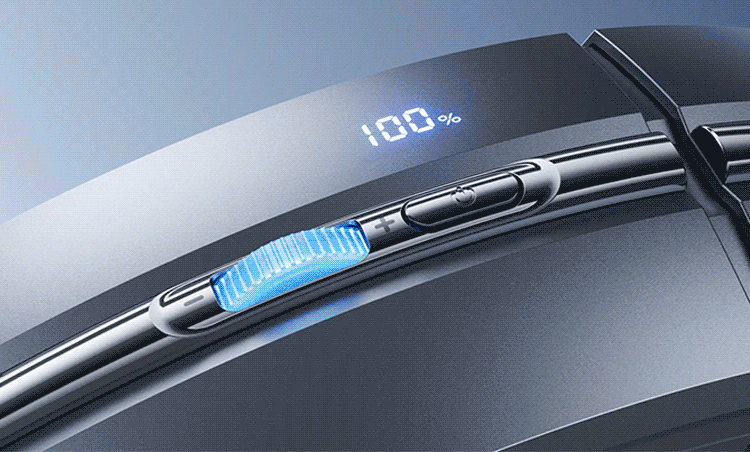 4. Keep Your Summer Cool Free Your Hand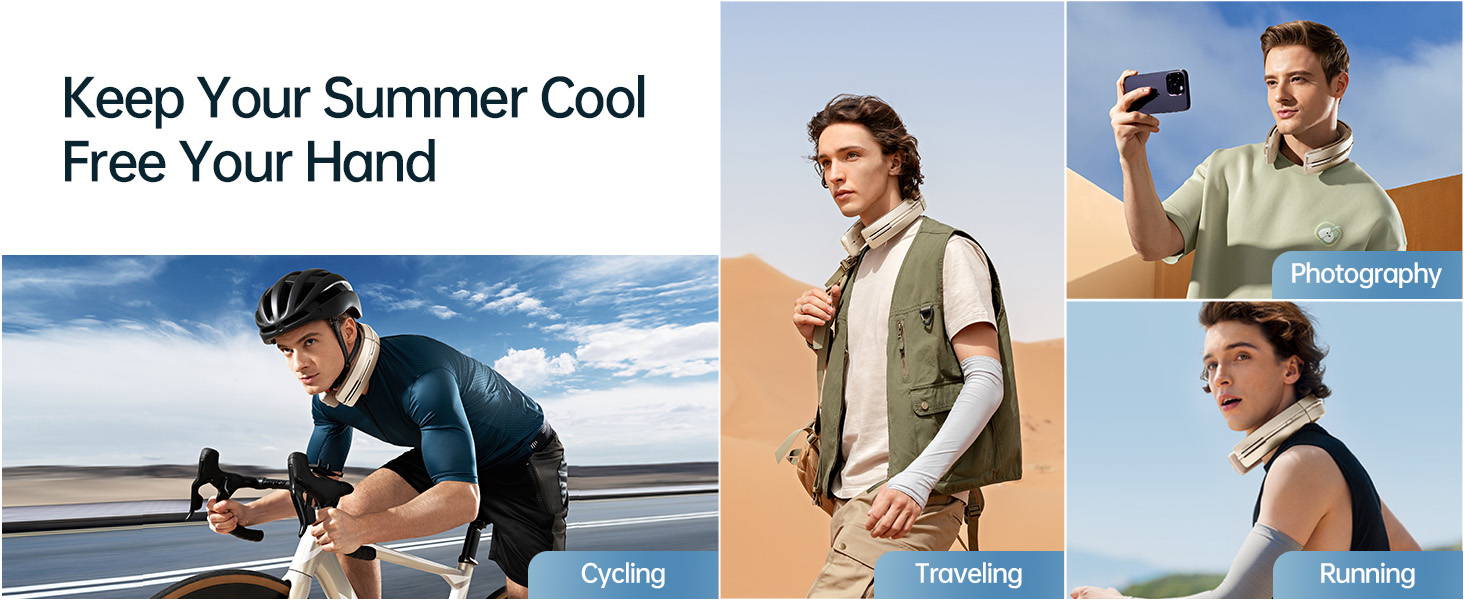 Outdoor Adventures:
One of the primary use cases of neck fans is during outdoor activities. Whether hiking, jogging, or cycling, outdoor enthusiasts often face the challenges of sweltering temperatures. With a neck fan draped comfortably around their necks, users can enjoy a constant flow of cool air, preventing excessive sweating and reducing the risk of heat-related illnesses. Its lightweight and portable design make it an ideal companion for adventurers seeking comfort and safety during their escapades.

Sporting Events and Concerts:
Neck fans have become a staple at crowded sporting events and concerts. In such settings, where large crowds and limited airflow can lead to discomfort, neck fans provide instant relief. Attendees can focus on cheering for their favorite teams or enjoying the music, knowing that they can stay cool and relaxed throughout the event. Additionally, the quiet operation of these fans ensures that they won't disturb others nearby, making them an excellent option for maintaining personal comfort without causing inconvenience to others.

Commuting and Travel:
The daily commute or long journeys can often be a sweaty and tiresome experience, especially during hot summer months. Neck fans offer a simple solution to this problem. By wearing a neck fan during commutes or flights, travelers can beat the heat and arrive at their destinations feeling refreshed. The compact and rechargeable nature of these devices also ensures that they can be easily packed into bags or carried around while on the move.
Indoor Relaxation:
Neck fans are not limited to outdoor usage; they are equally useful indoors. Whether at home or in the office, neck fans can provide a cooling sensation without the need for noisy conventional fans or bulky air conditioning units. Their hands-free operation allows users to engage in various activities like reading, working, or watching TV, all while enjoying a continuous breeze of cool air.
More Details And Operation Demonstration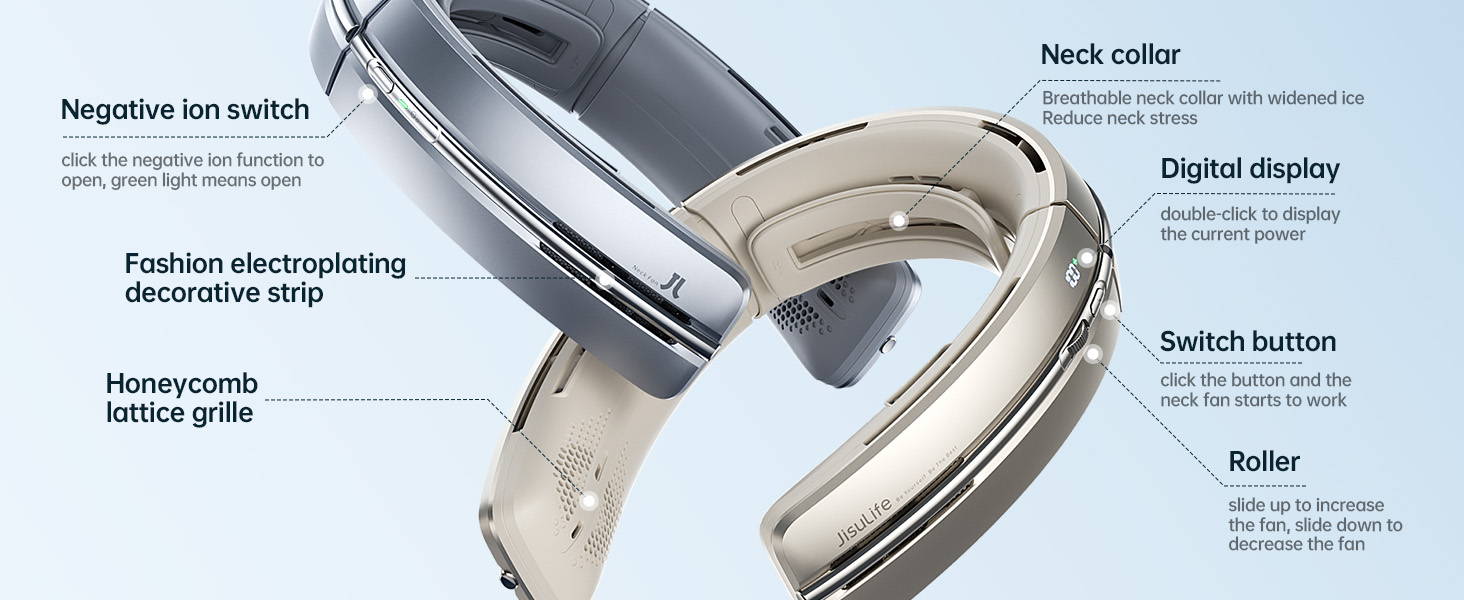 Fashion electroplating decorative strip
Goodbye stuffiness, embrace life again!
Compare With Other Products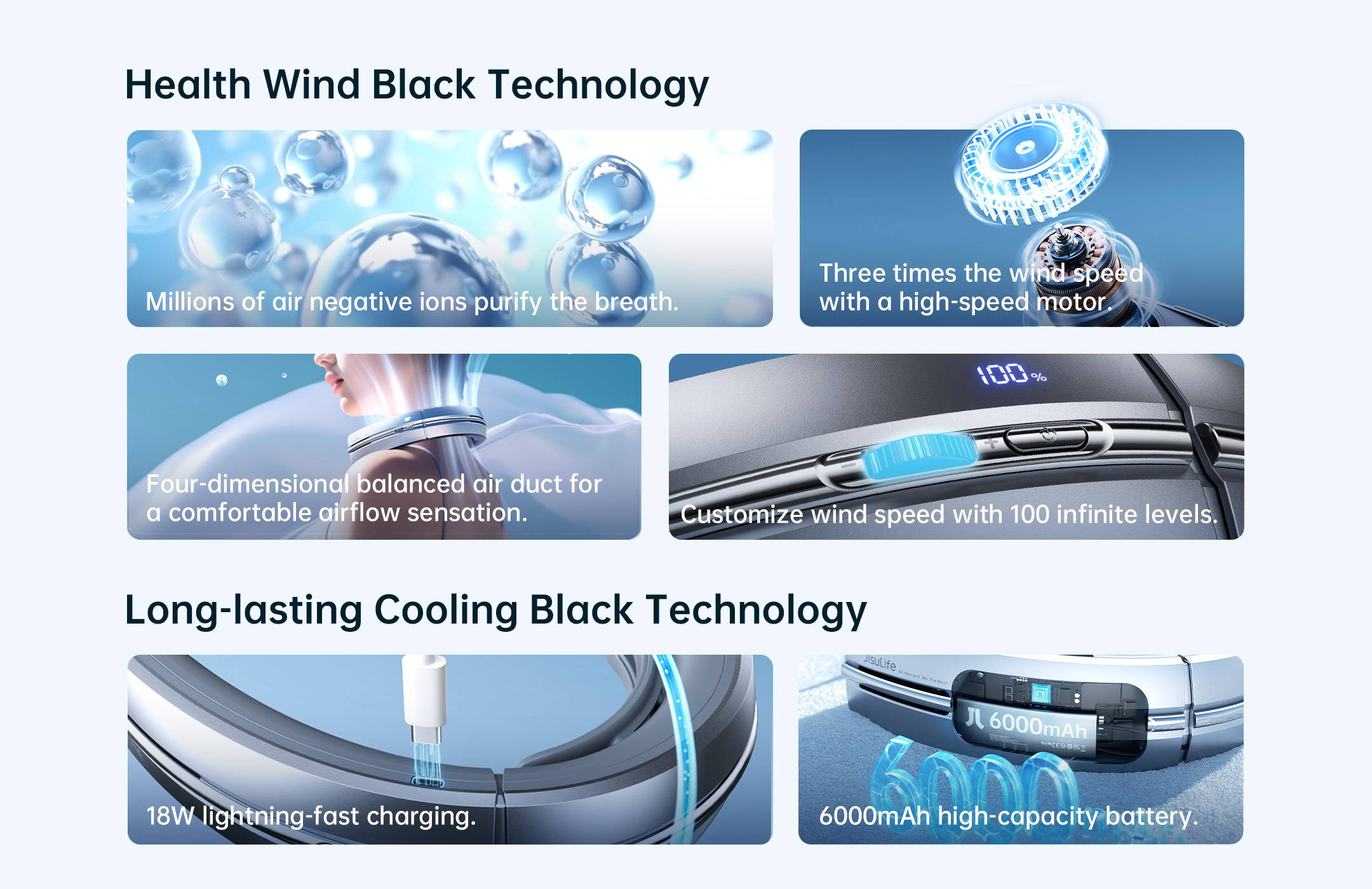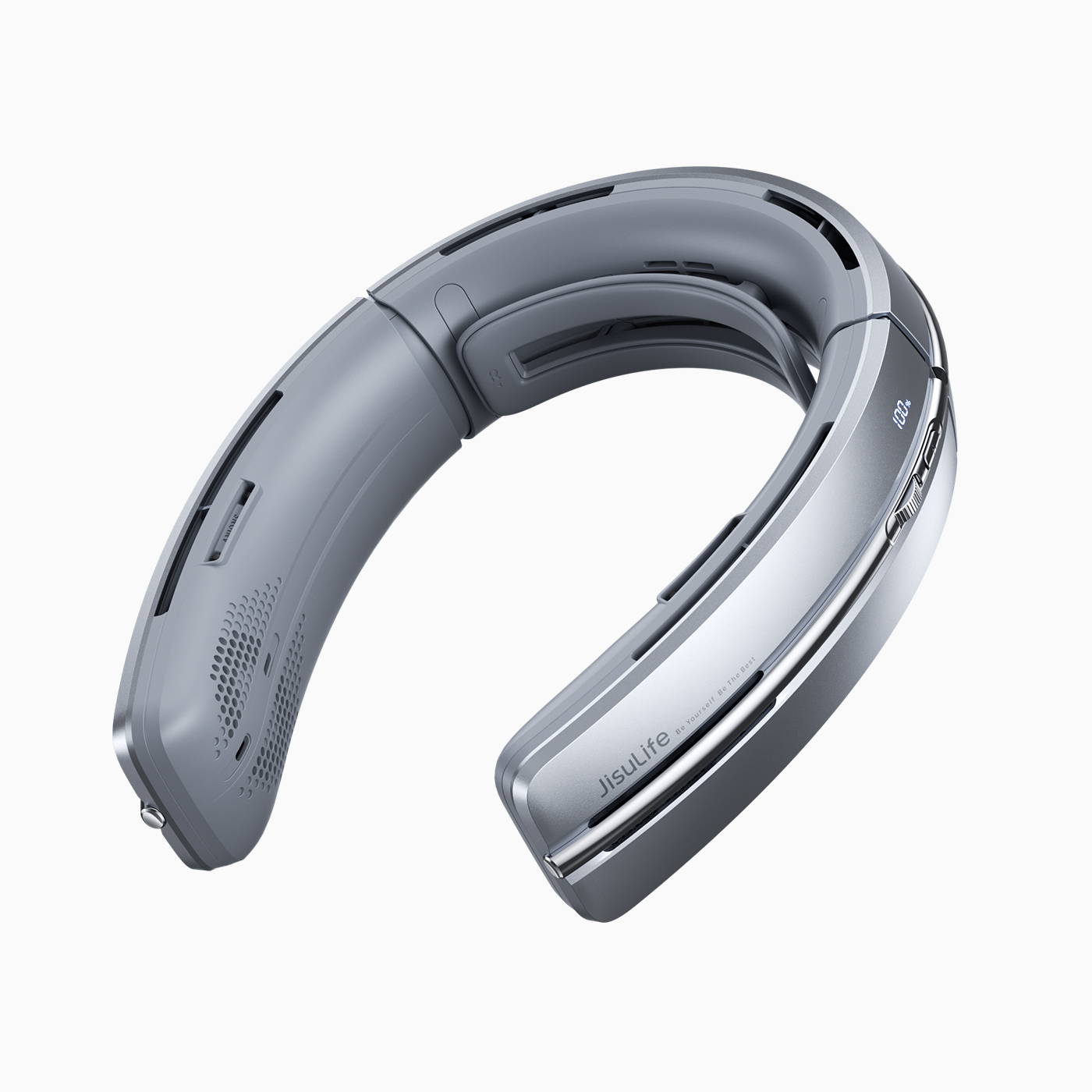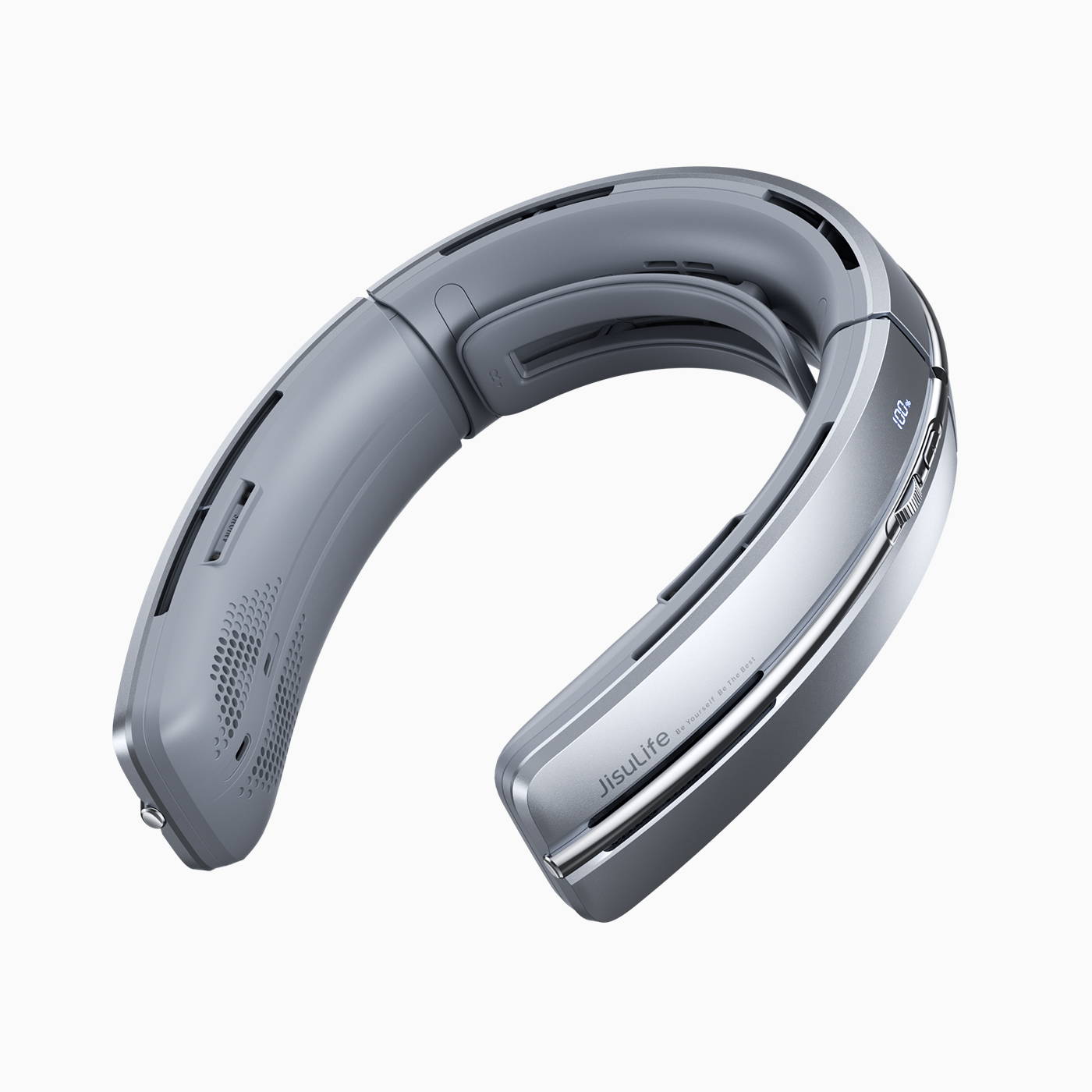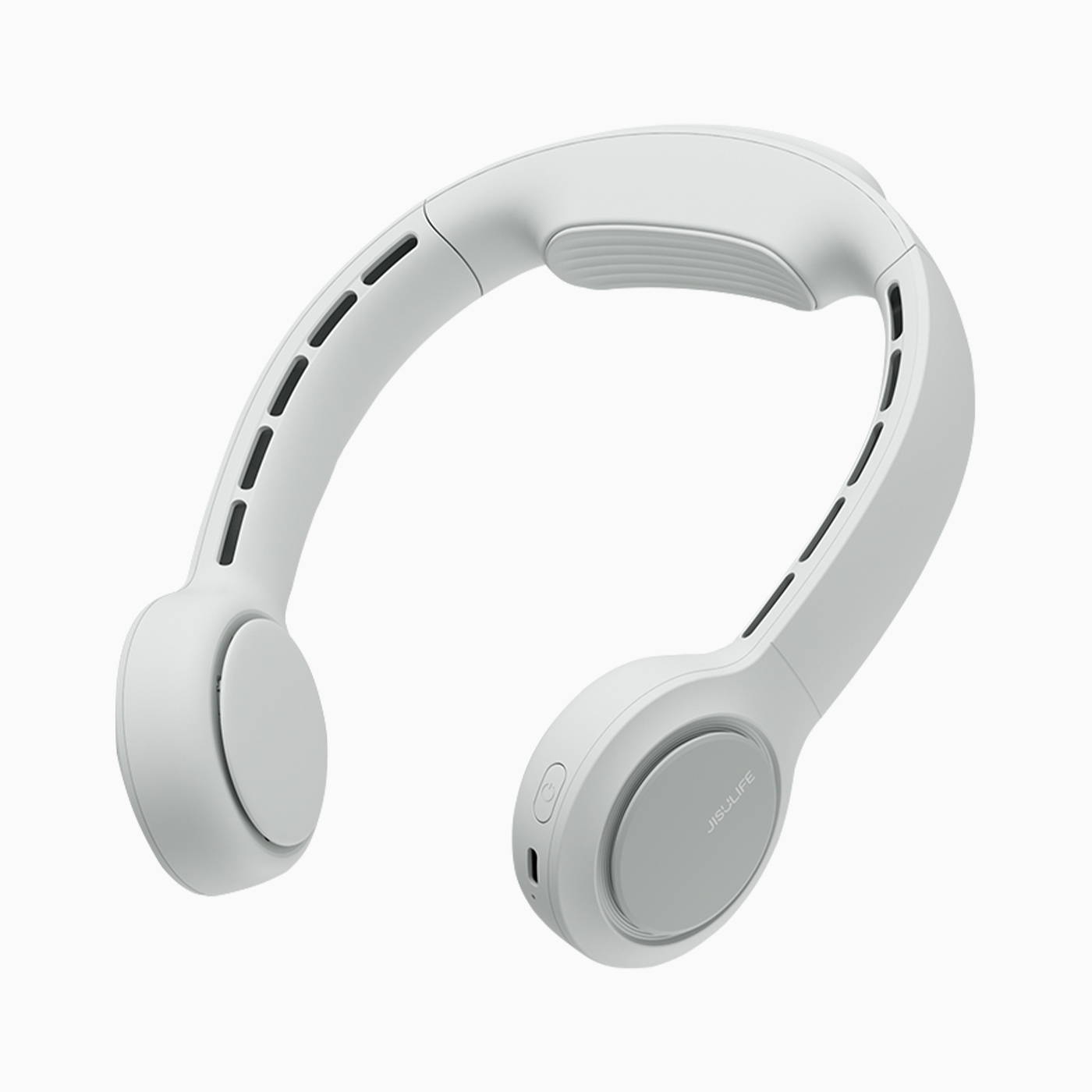 USe 20% off discount code at checkout
Hurry up! Sale ends once the timer hits zero
Cool Skin-Friendly Design

Intelligent Adjustment and Display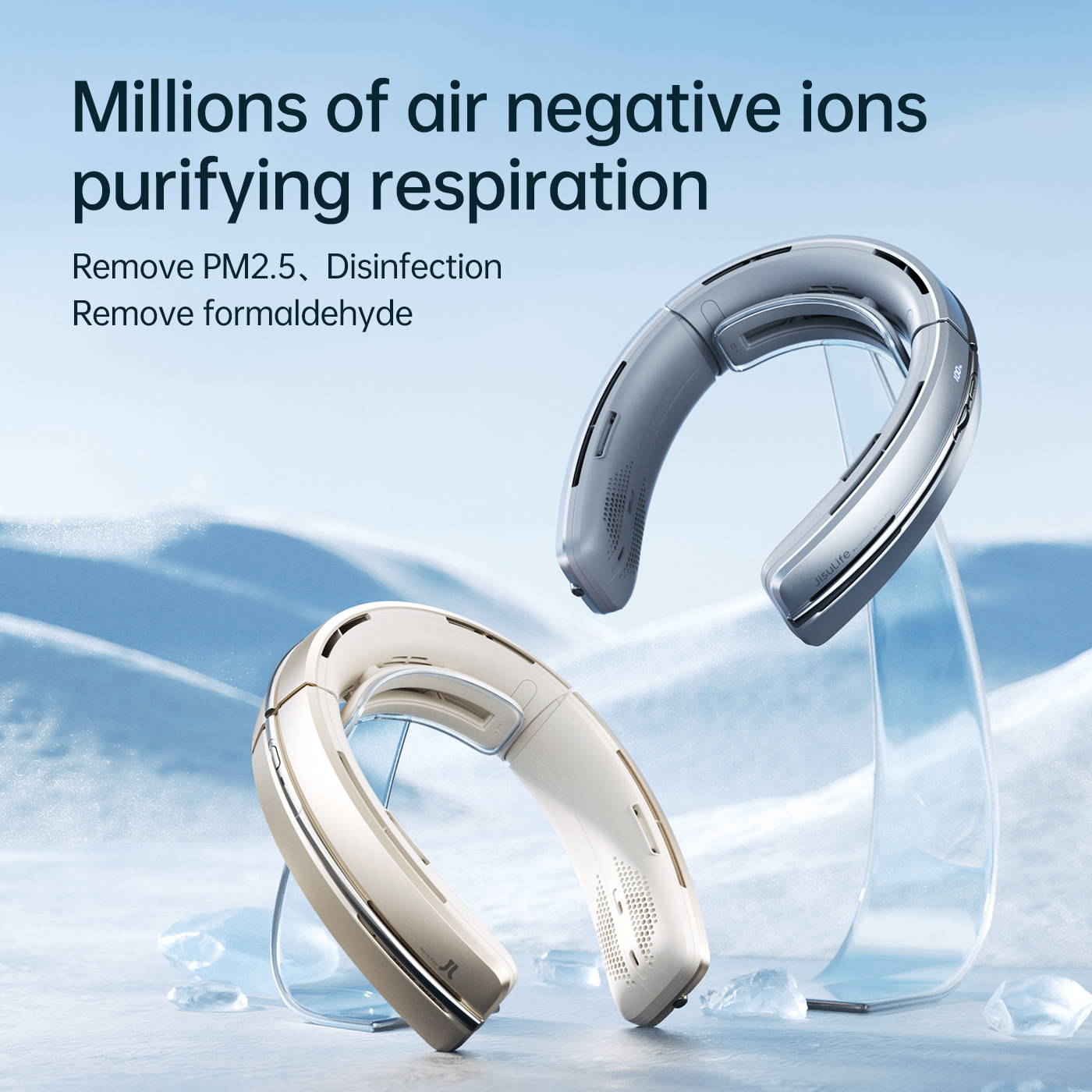 Hurry up! Sale ends once the timer hits zero