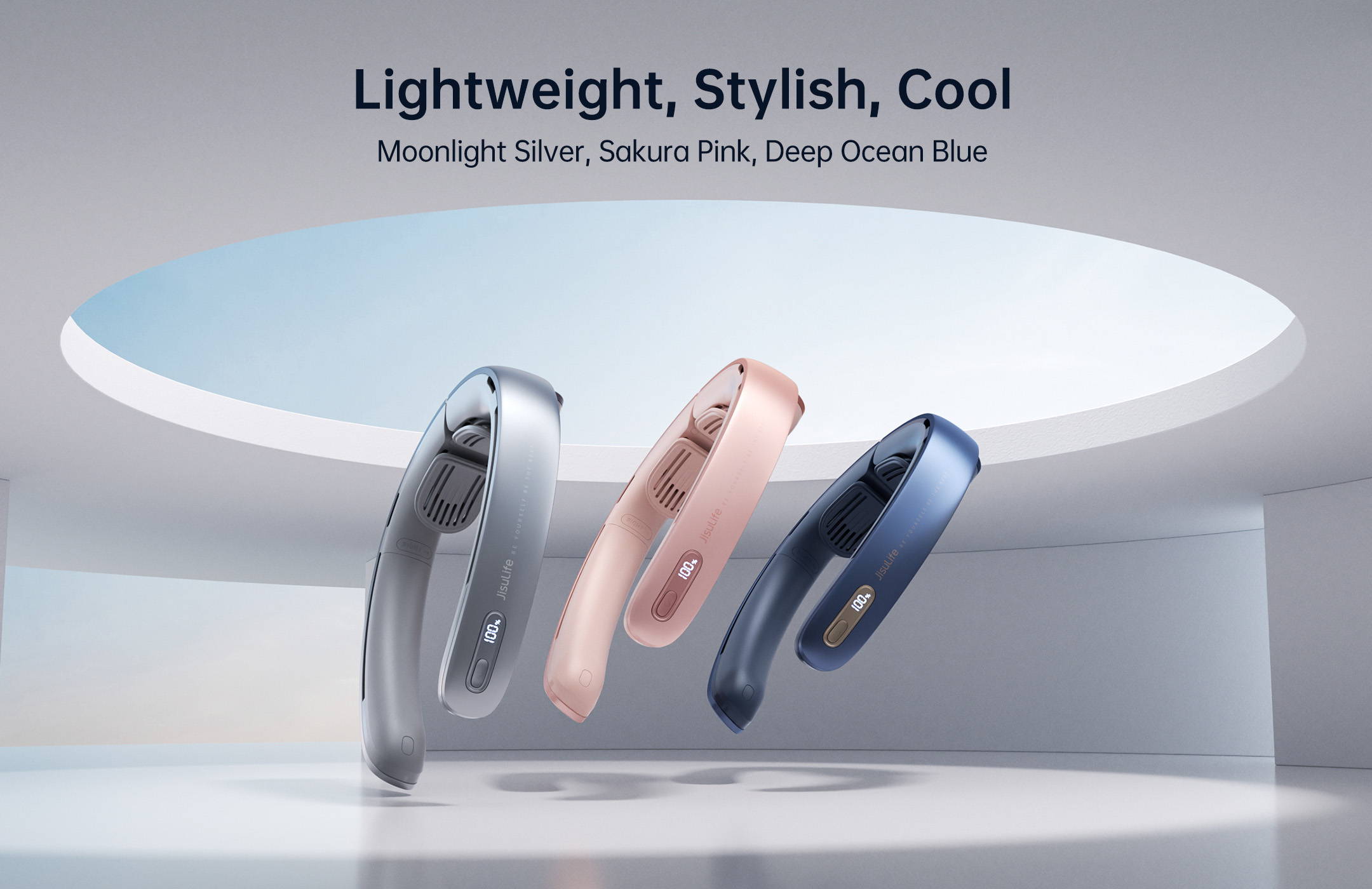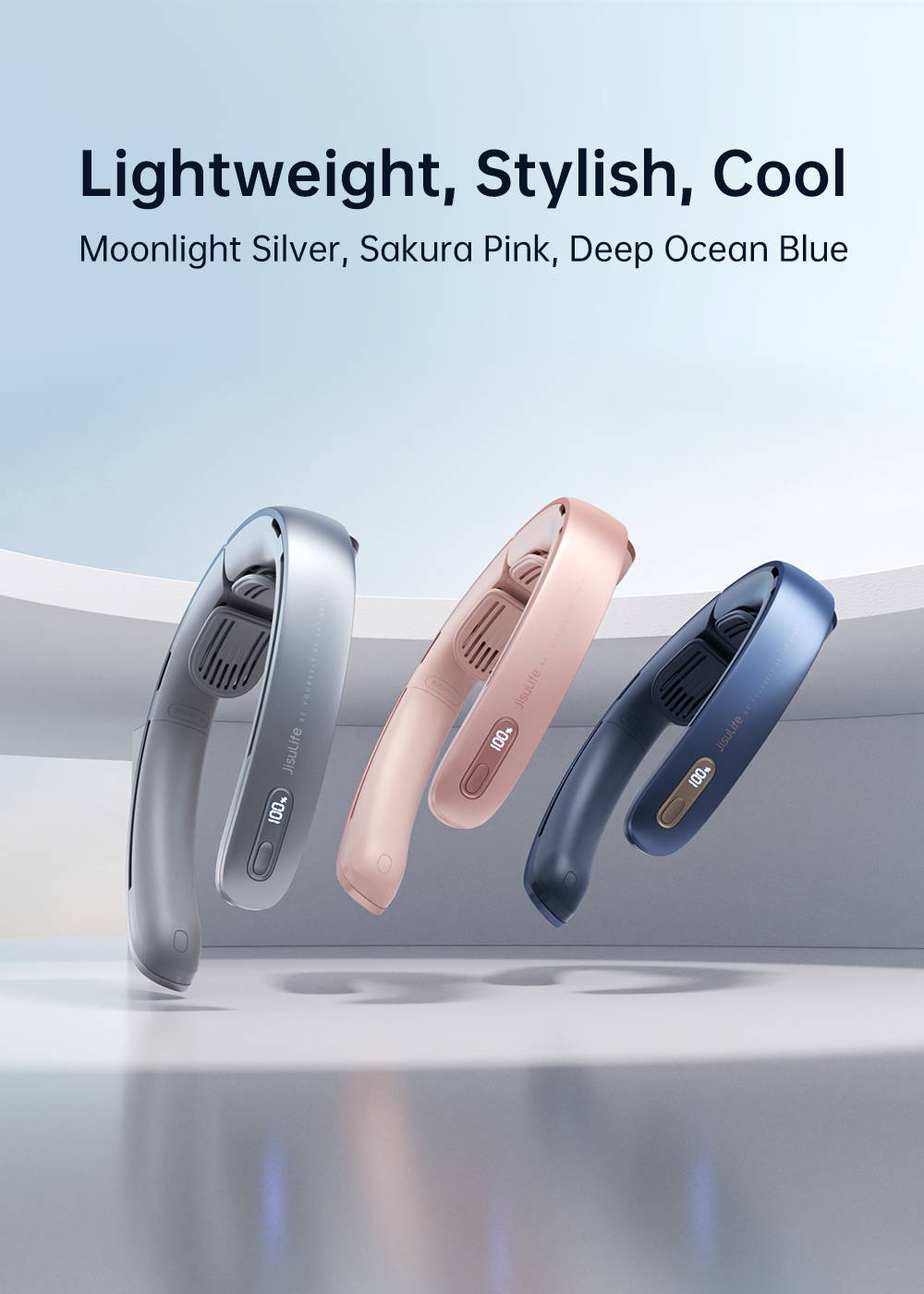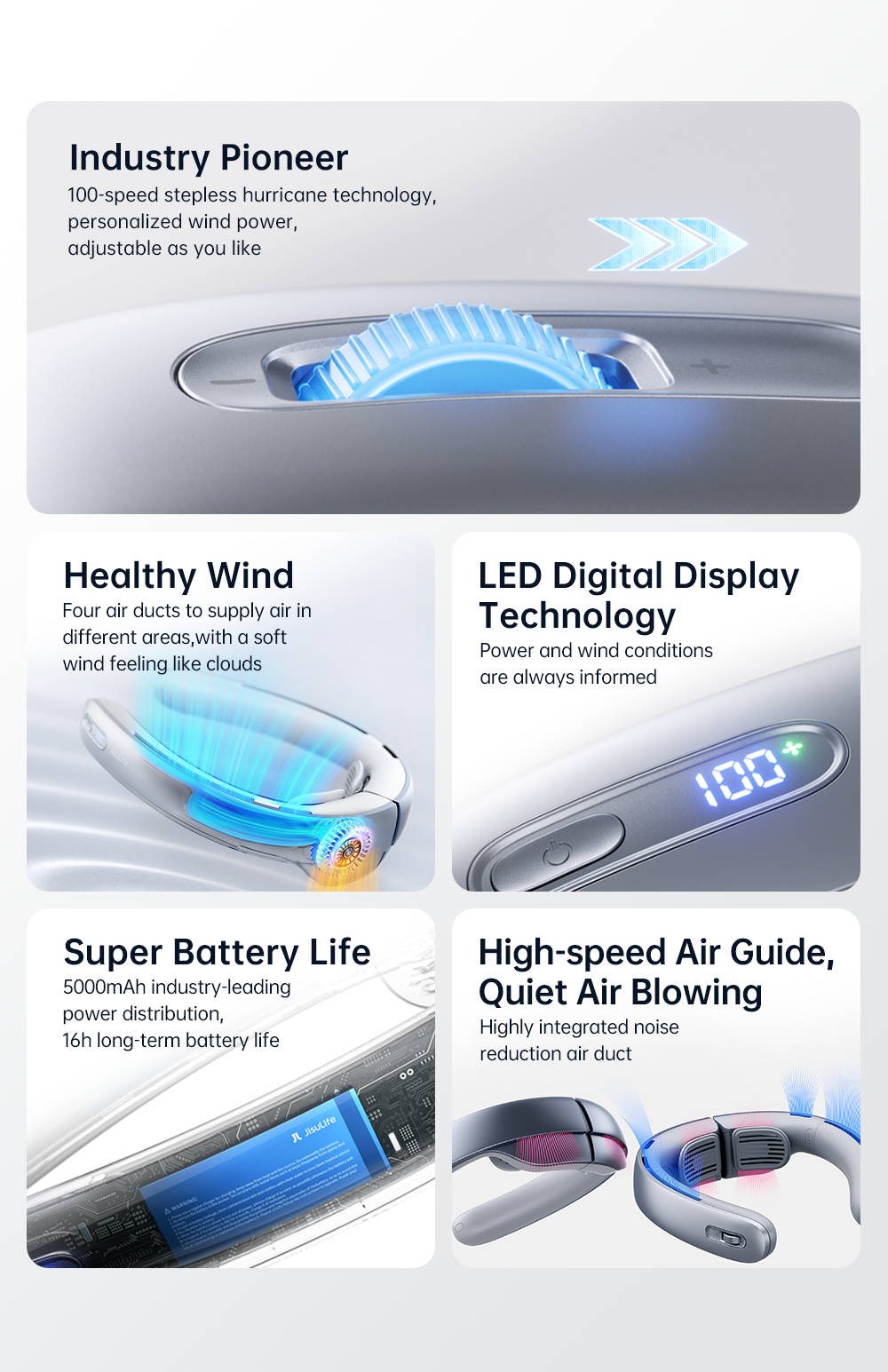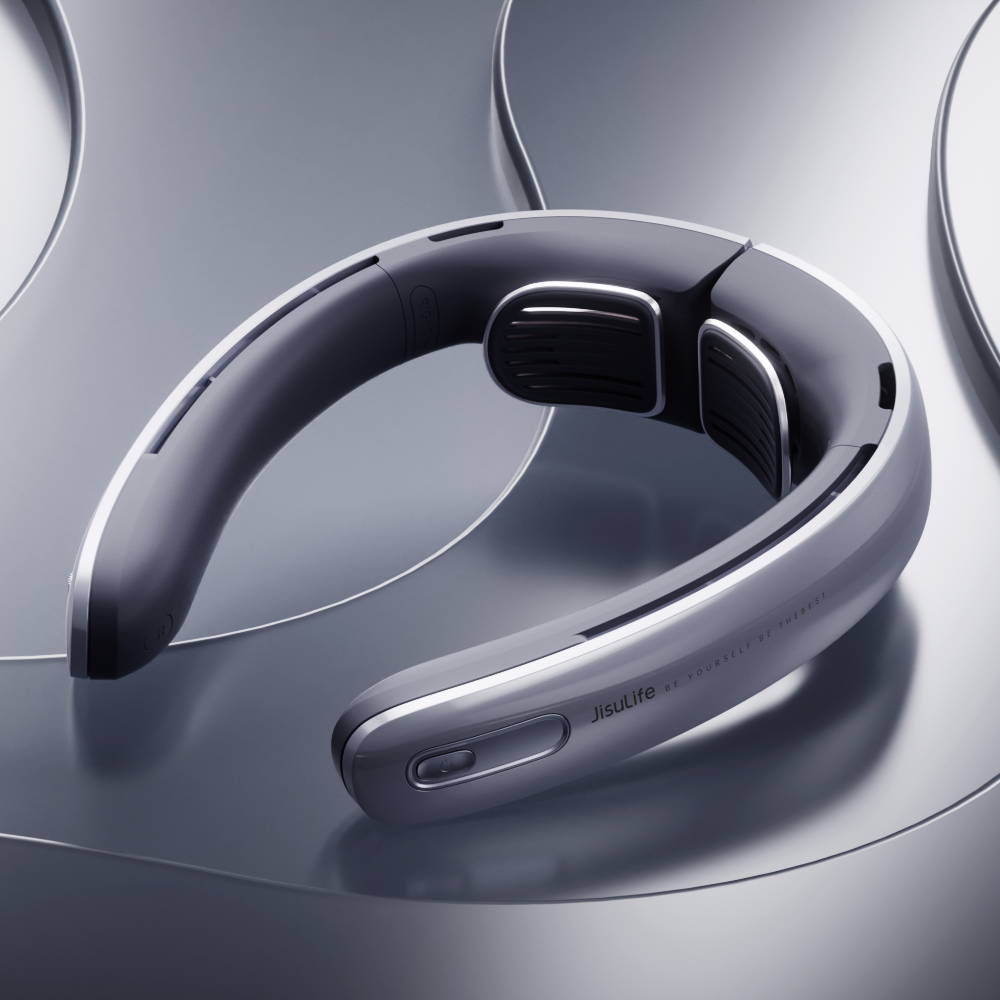 Bathed in the ethereal embrace of moonlight, the world transforms into a captivating dreamscape. Soft, silvery rays cascade through the night, casting a gentle glow that dances upon the earth's canvas.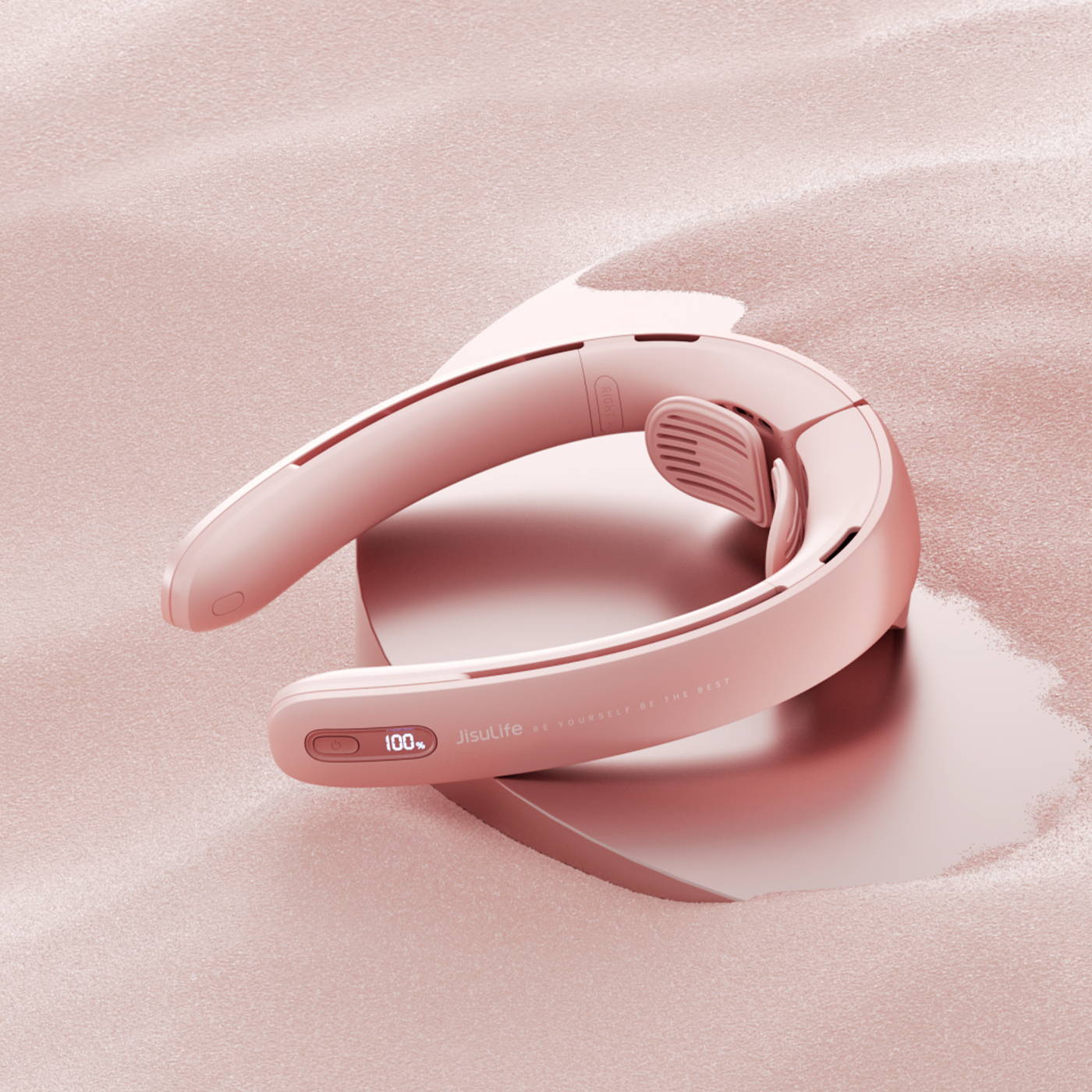 Indulge your senses, let the beauty of cherry blossoms embrace you, and immerse yourself in the ephemeral poetry that unfolds with each petal's graceful descent.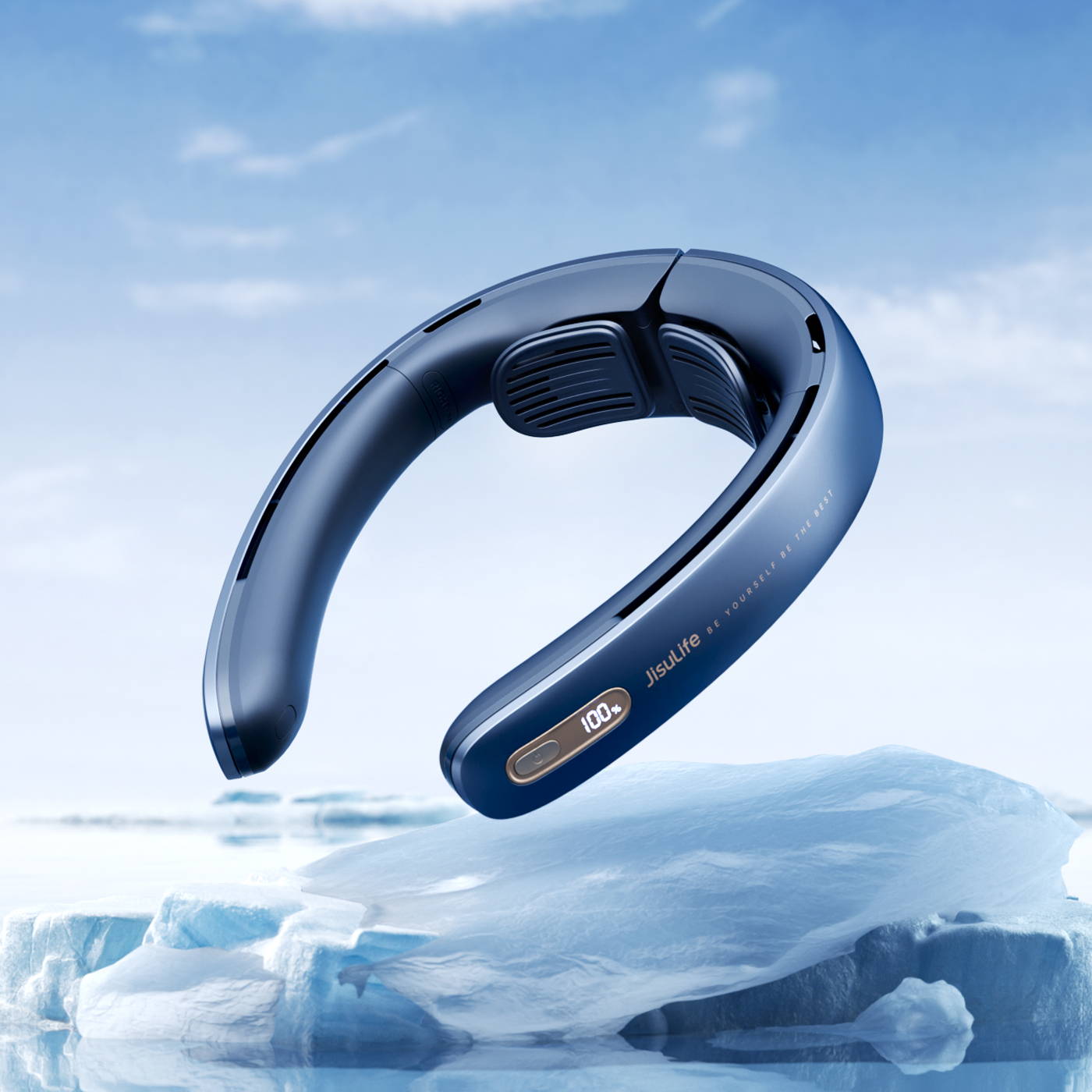 Dare to dive into the unknown, where the deep sea beckons with its allure and promises to unveil secrets that have remained hidden for eons.
360° Surround Cold Wind
Cool summer experience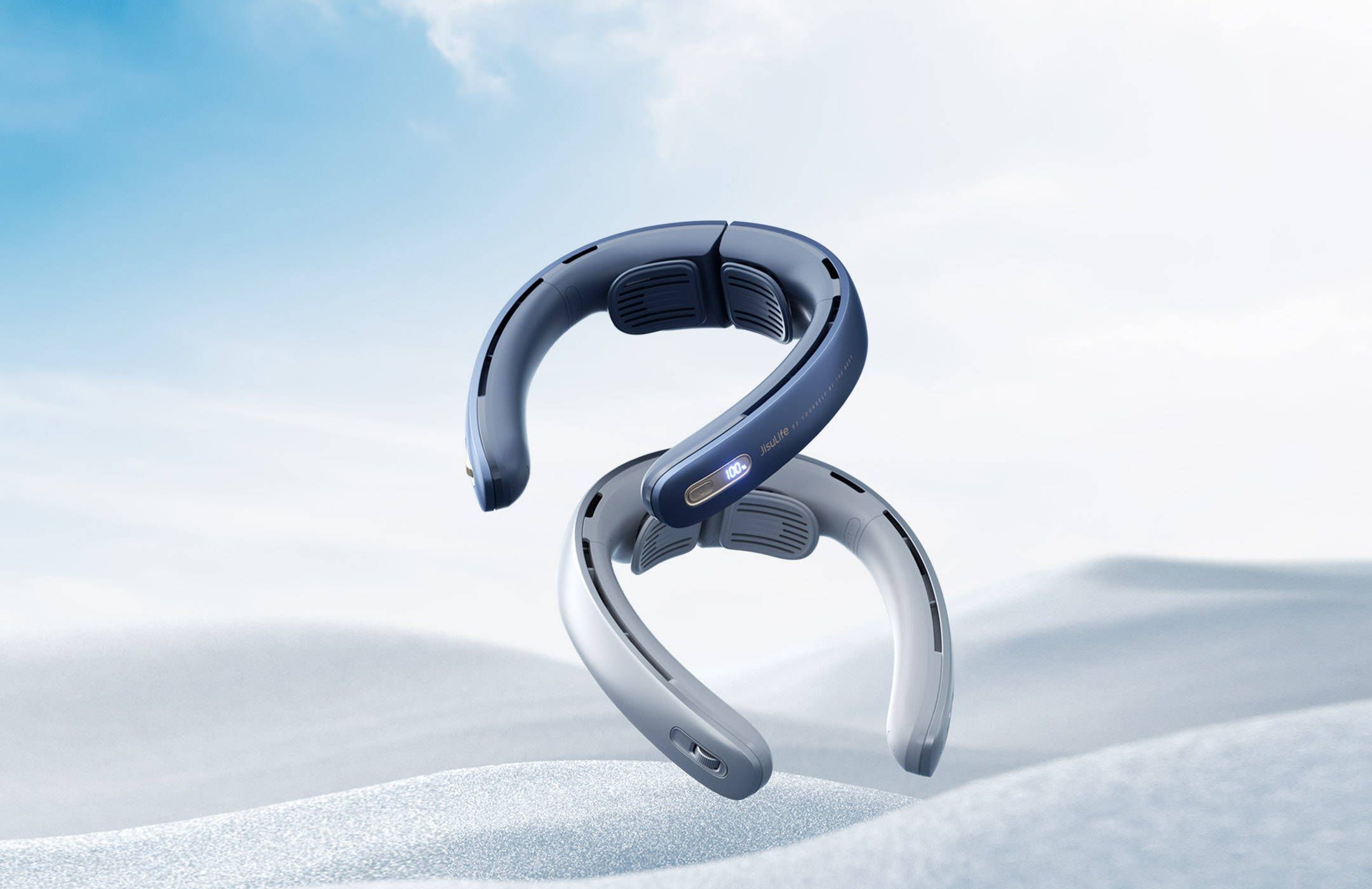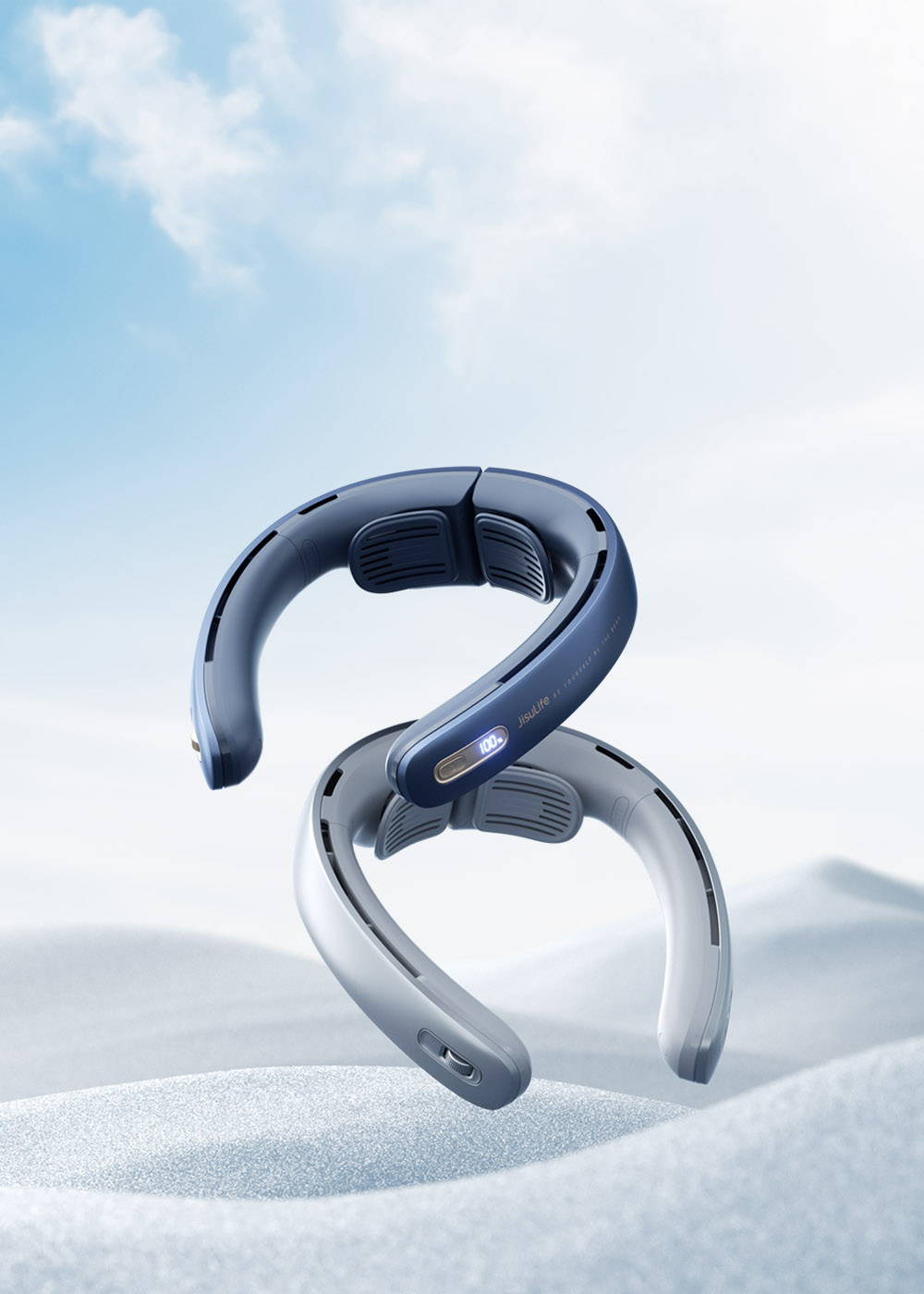 No Fear of Heat
Enjoy the summer fun to the fullest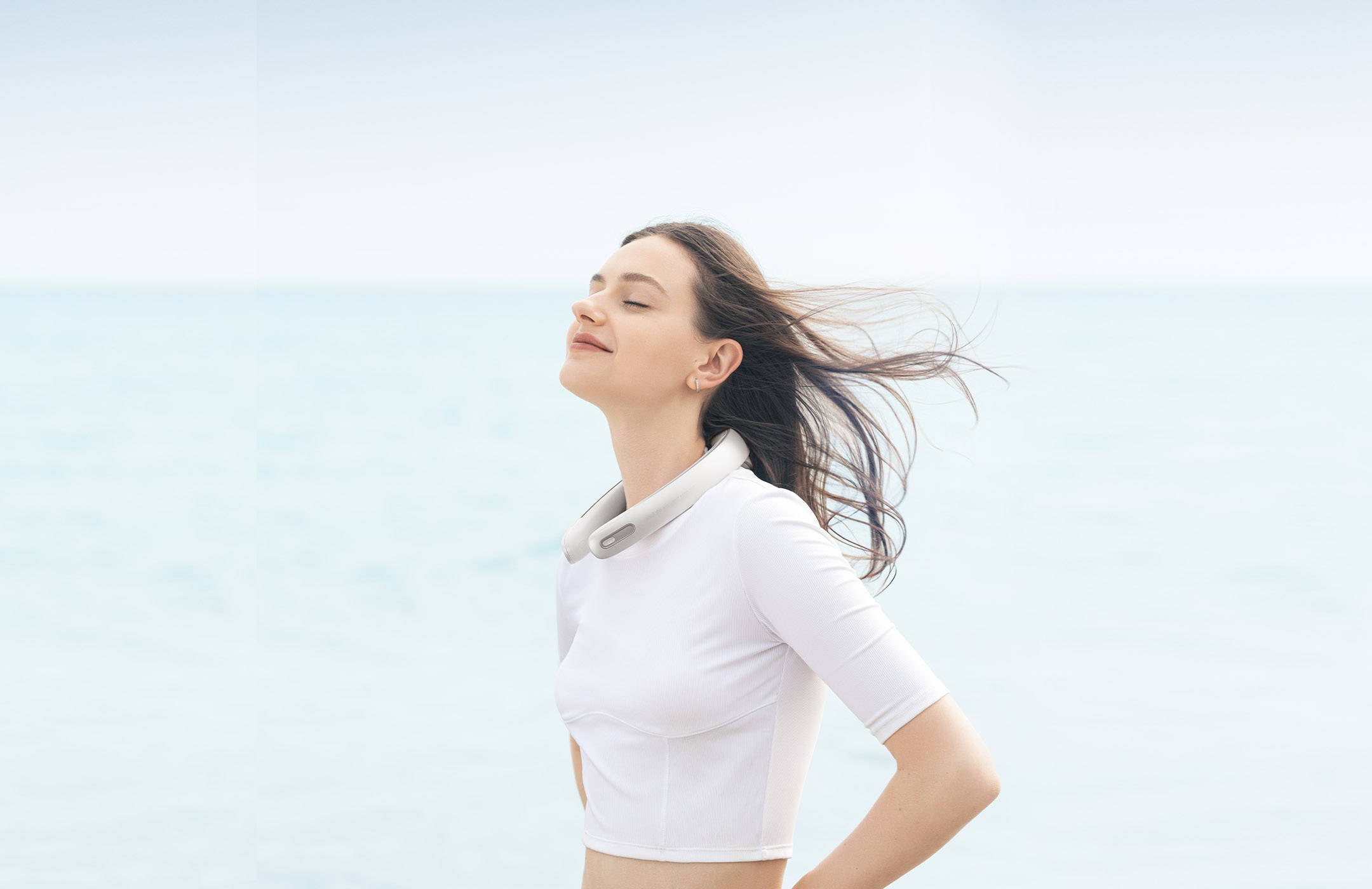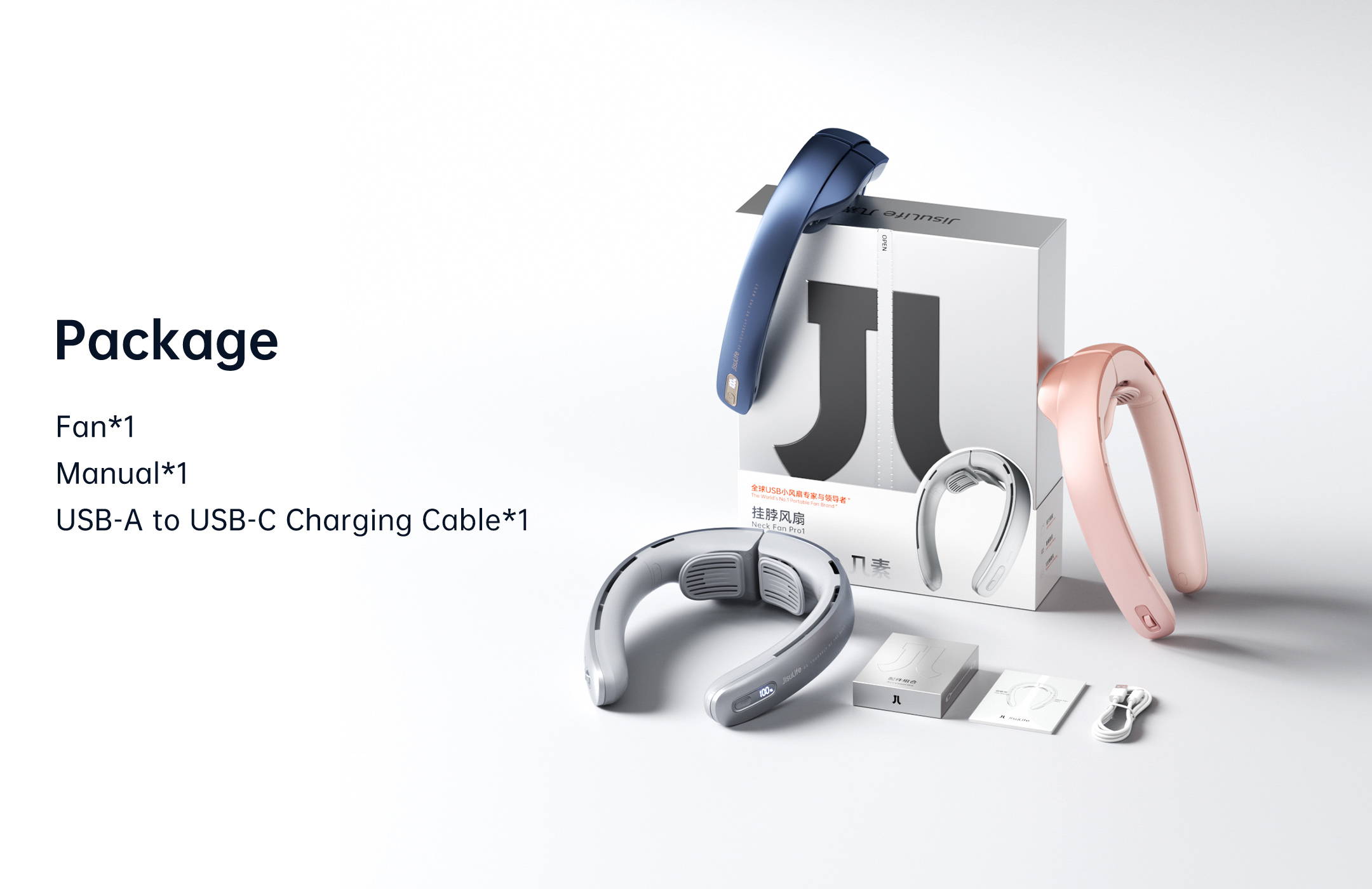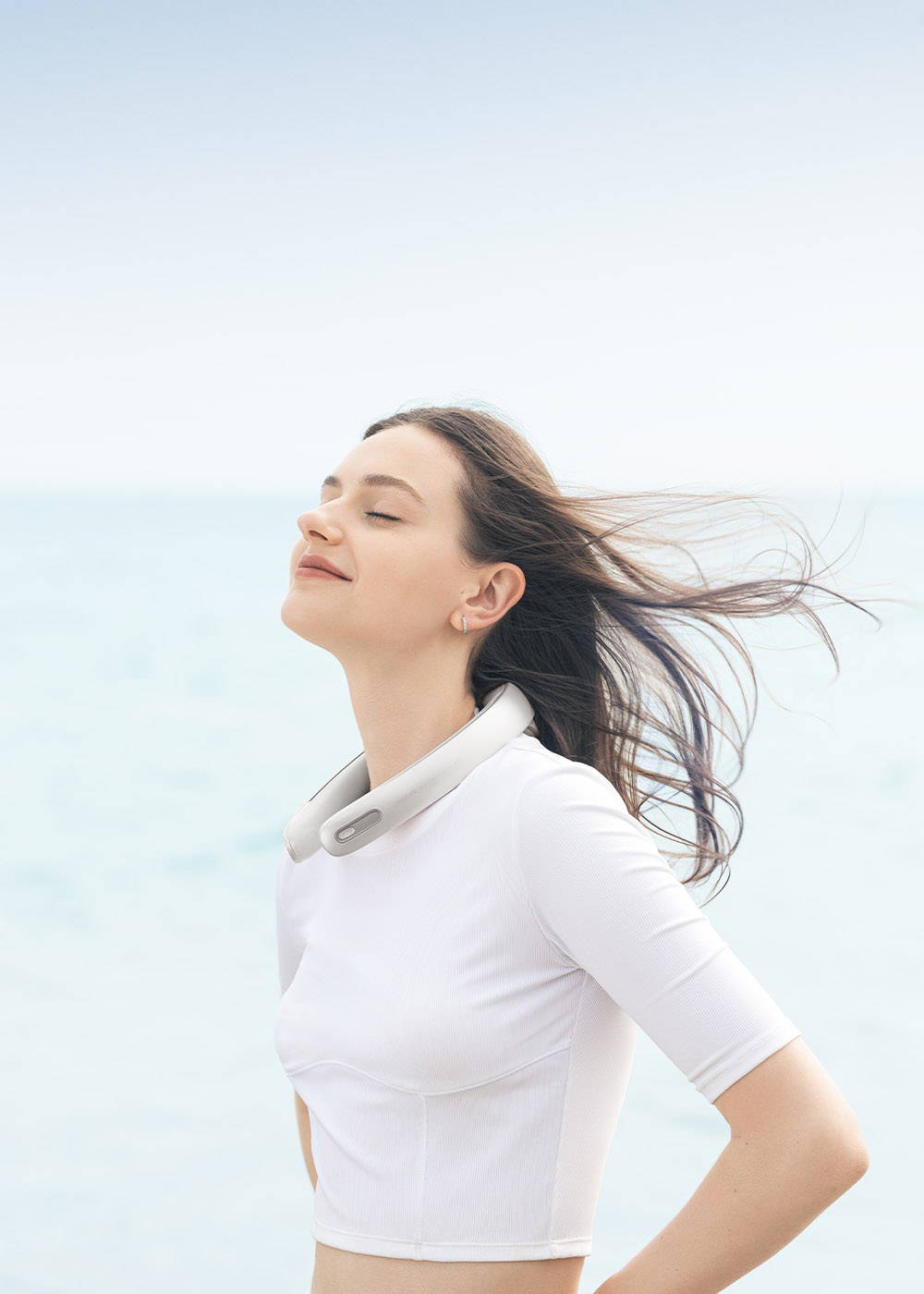 Moonlight/Sakura/Deep Ocean

9.13"D x 2.64"W x 11.02"H
Breathable Neck Collar, 100 Speeds Turbo Air Duct, LED Display, Stepless Knob